News
Sydney Morning Herald
Secrets of songwriting stars shared on new podcast One Guitar
August 28, 2021
You don't need to be Bernard Fanning or Missy Higgins to write a song, although it helps when these stars of Australian entertainment share tips on unlocking your inner musician.
"Part of the process with writing is knowing when to stop," says Fanning on new podcast One Guitar, the brainchild of Melbourne musician Alex Gow. "You just have to know when to leave it, leave it alone."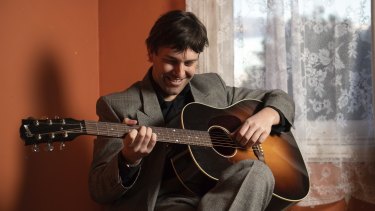 Fanning joined Missy Higgins and five other Australian songwriters, including Paul Kelly and Sarah Blasko, on the podcast to analyse the process of writing a song, while also aiming to demystify obstacles faced by fledgling musicians.
Gow, who records and performs under the names Oh Mercy and Perfect Moment, devised the concept for One Guitar early last year, around the same time Australia's music industry was being widely shut down by COVID-19.
The project involved a new Gibson acoustic guitar spending four weeks with each of the seven musicians, who were tasked with creating a new song, then discussing how they created it and recording the song as part of the podcast.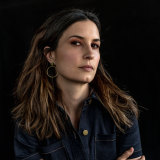 Higgins welcomed Gow's invitation to pull back the curtain on songwriting, a craft she describes as both "a slog" and a "magical, endless mystery" she loves.
"It's kind of its own little struggle every time to figure out," Higgins, a multiple ARIA award winner, said. "I feel like I'm learning how to write a song every time I write a song and it's probably helpful to say to new songwriters, look, nobody really knows what the hell they're doing."
"I wanted to do it as soon as I heard about it. Particularly during lockdowns, it's been a great distraction to be given a very specific task, it's quite rare you get that as a songwriter. And the guitar is beautiful. I love that it's gone around to all these different artists and they've all found their own very individual inspiration from it."Advertisement
Other artists on One Guitar are Melbourne-based singer and songwriter Alice Skye, Something For Kate's Paul Dempsey and Johnny Took of Sydney band DMA's.
As Oh Mercy, Gow was nominated in the breakthrough artist category at the 2011 ARIA Awards and four years later won the best adult contemporary album category. He wants to encourage people to "give songwriting a shot".
"It's no coincidence that I started thinking about the devaluation of music during the start of COVID lockdowns," he said. "As a musician, I'd like to be responsible for breaking down some of the obstacles … and revealing the practical elements of the songwriting process.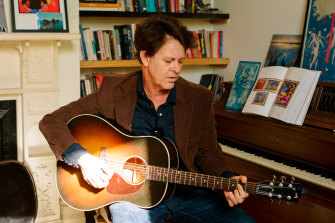 "When you listen to the podcast and hear that Paul Kelly wrote a half-baked lyric he wasn't proud of, but he worked past that and developed it into a Paul Kelly-worthy idea, you might think, 'I wrote a half-baked idea for my song that I'm not wild about' and be motivated to work past that."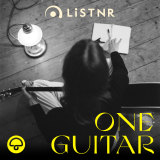 Like Higgins, Gow refers to "magical" moments when writing songs, usually after hours of toil. "One of the most exciting elements of being a songwriter is that on any given day, you're writing a song and that morning the song didn't exist. Later on that evening, after some hard work, suddenly it exists and that, to me, is magical. I'd love as many people as possible to experience that thrill," he said.
As well as playing his song The Reckoning in his One Guitar episode, Fanning shares how his love of the Beatles blossomed during piano lessons, how songs by Kiss and David Bowie influenced his musical development and how Powderfinger hit These Days grew out of a writing session for the film Two Hands.
He was also keen to break down myths around songwriting, describing One Guitar as "an interesting and original idea".
Gow said he "probably couldn't have picked a better time" to create One Guitar. Encouraged by interest in his project, the 33-year-old is already planning a second season and has his own new music coming out, with Perfect Moment album Kangourou due for release on October 8.
"These high-profile artists will give the podcast every chance of success," Gow said.
One Guitar is available now on LiSTNR and on all streaming platforms from September 6.